Middle School Helen Ruffin Reading Bowl Package 2019-2020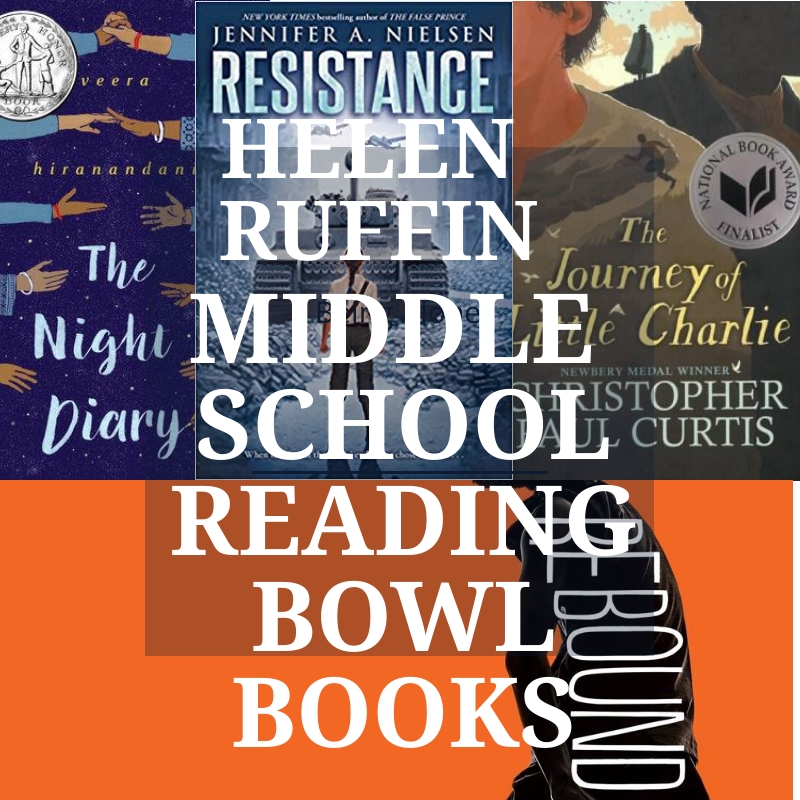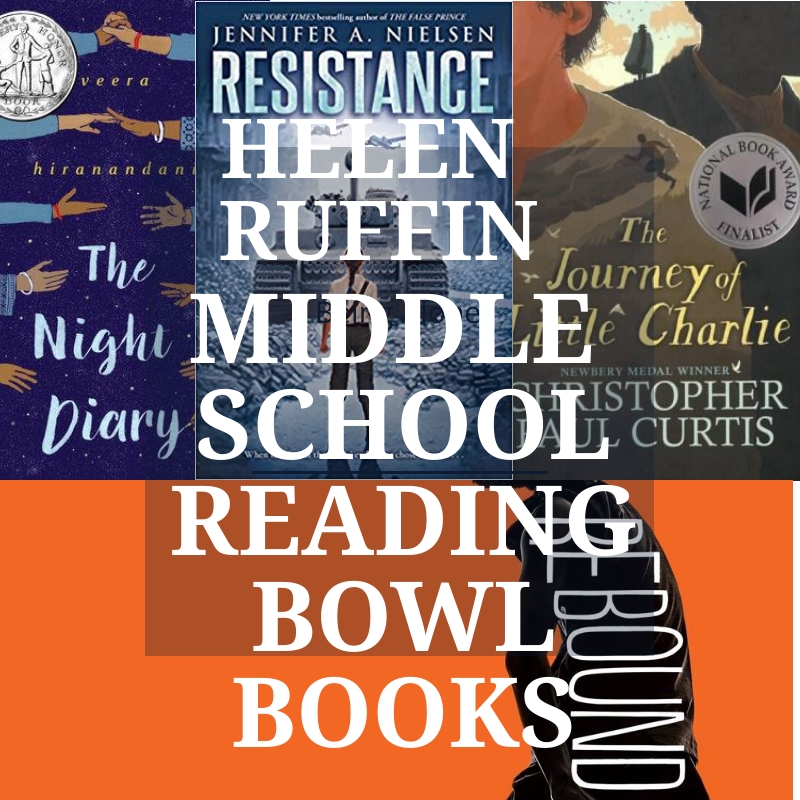 Middle School Helen Ruffin Reading Bowl Package 2019-2020
All the books included on the 2019-2020 Middle School Helen Ruffin Reading Bowl list, priced at 25% below retail:
Alexander, Kwame. (2018). Rebound
Curtis, Christopher Paul. (2018). The Journey of Little Charlie.
Hiranandani, Veera. (2018). Night Diary.
Jenson, Cordelia and Morrison, Laurie. (2018). Every Shiny Thing
Messner, Kate. (2016). Seventh Wish.
Messner, Kate. (2018). Breakout.
Nielsen, Jennifer A.. (2018). Resistance.
Paterson, Katherine. (2017). My Brigadista Year.
Townsend, Jessica. (2017). Nevermoor: The Trials of Morrigan Crow
Woodson, Jacqueline. (2018). Harbor Me.